Ace Pizzeria & Restaurant
6104 Myrtle Ave, Glendale, NY 11385
Order now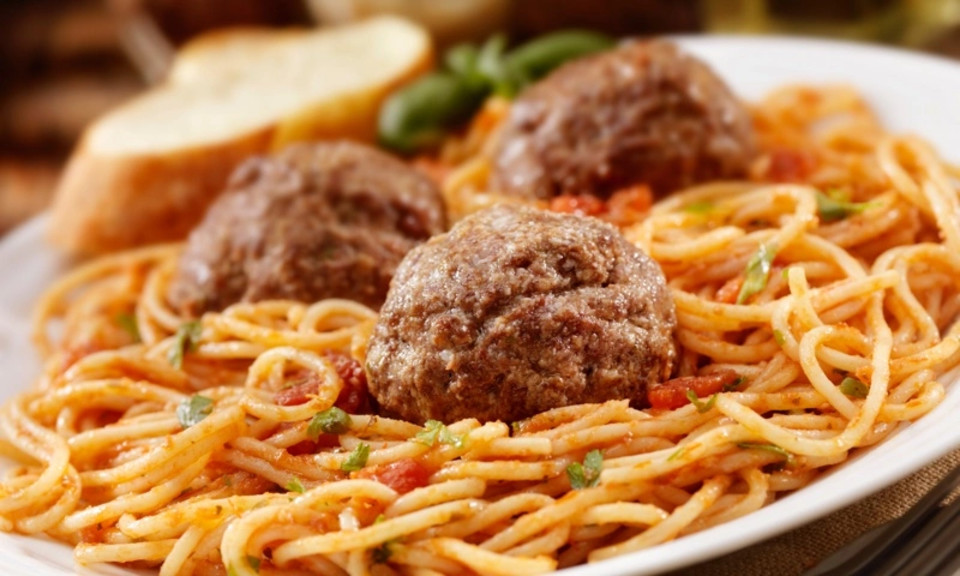 Krzysztof
Ace Pizzeria & Restaurant does not disappoint. I have had multiple items over the months from this restaurant and every single one of them is done to perfection. All the negativity I can see is probably from the restaurants around this one, due to the inability to replicate what Ace is doing. Sauces, breading, pizzas... everything is delicious. Just a pleasure to order. If you want a pizza with a nice crust and sauce that is just kicking the crap out of your taste buds - this is the place to order from. Thanks, Aces! :)
Richard
Thanks to grub hub I found this place which is close to my house. Food has been good service is fast. Would most def reccomend this place! The only turn off is they charge a delivery fee. I consider myself a good tipper and don't need to be told how much. Chicken fingers are the best! There salads are fresh! Meatball and chicken parms are awesome! Keep up the good work guys! French fries and onion rings were very good! Bacon cheeseburger was good as well! Ordered buffalo wings and woa!!! The best I've ever had!
Maricela
I happen to love the pizza from Ace. I appreciate the sauce not being too sweet and the cheese being just the right kind of salty to my liking. I enjoy it with a little hot sauce or crushed red flakes. I generally comeback to this place for a quick pizza fix.
Renate
Super generous portion, high quality ingredients, speedy delivery, friendly driver. I ordered the prosciutto, mozzarella, and roasted peppers- sans peppers and added basil, tomato, and oil and vinegar. Taste was 10/10. Will be ordering again.
ally
New favorite pizza in the neighborhood. always on time. the ingredients seem fresh and plentiful. the sauce to cheese ratio is great and the crust is the best around. worth it.
Timothy
The food here deserves at least six stars. The chicken fingers hands down are the best in Queens. I'm a widower with two girls holding down a full-time job so cooking isn't really an option when I get home at 7pm. The food from here hits the spot. From the hero sandwiches to the burgers, this is a top notch place. Just a heads up when it says HOT it means spicy. Very good spot. You have to give it a try.
Zachary
I have now tried several pizza places near the 11237 zip code and have found that Ace Pizzeria is one of the best! I love the salad pizza - it is truly one of the most amazing foods that I have ever had. The delivery is always timely and the food is always delicious. I'd like to try dine-in soon!
Nesta
Finally a really good pizzeria with a reasonable delivery area (looking at you, Original Sal's!). Stewarts sodas are awesome. Treat yourself to the cannoli, best I've ever had from a restaurant. Only complaint is I wish they were open a bit later.
Michael
This is my go-to spot. Food is always spot on and the delivery is alwayssssss fast. Ive ordered several different types of pizza, all good, but their chicken Caesar salad is better than anyone in this neighborhood.
Benny
Have order multiple times from this place due to its prompt deliveries but this time was the best Pepperoni Mini pie I've ever had...Thanks for keeping your customers on seamless happy.
About us
American, Dinner, Italian, Lunch Specials, Pasta, Pizza, Salads, Sandwiches, Wraps
Welcome to Ace Pizzeria & Restaurant, a Ridgewood neighborhood favorite! We Are Well known for our affordable prices and delicious menu offerings. Browse through the menu and you will find a nice selection of not only tasty pizzas, but delicious salads, and other entrees that are sure to please.